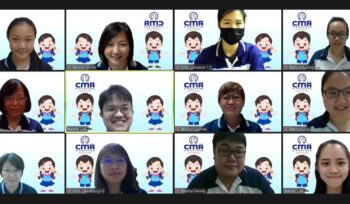 Mar, 2020
CMA Singapore launches its inaugural Online Learning Progamme (OLP). In quick response to a nationwide partial-lockdown, the teaching department designed lessons and brought them to the homes of students through technology!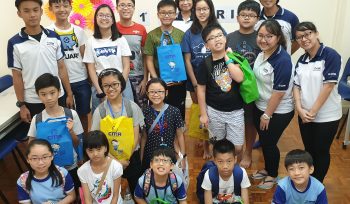 Mar, 2020
1st CMA Alumni Club gathering is launched to create a community with all students who have achieved the Dan level with CMA Singapore. It was a well-deserved recognition and celebration of their achievement.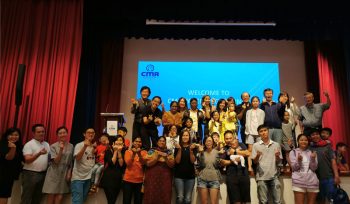 Feb, 2020
We held our very 1st External Parenting Talk that was attended by parents of our students, who wanted to improve their parenting journeys. The event was graced by an experienced speaker and a celebrity parent.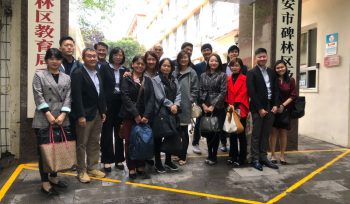 May, 2019
CMA Singapore's 1st Enrichment Mission to West China with Enterprise Singapore and Singapore Education operators.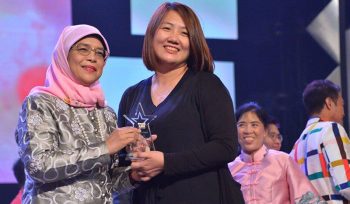 Mar, 2019
CMA Singapore does its part for society by donating to SPD for the 5th consecutive year. Award was presented by Halimah Yacob, the President of Singapore.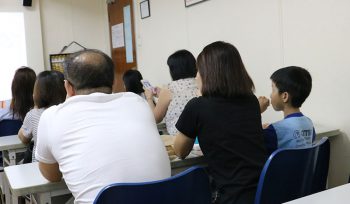 Oct, 2018
The Parenting talk was popular among parents and CMA Singapore started its 1st Launch of the Dan Level Parenting Talk encourage parents to work hand in hand with us to help their children attain this prestigious title.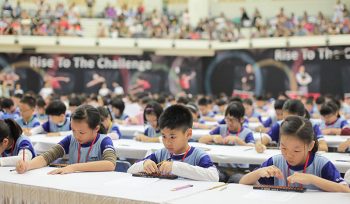 May, 2017
The year, CMA Singapore's annual International Olympiad on 18th June was held at the Singapore Sports School. A total of 720 CMA students from all over Singapore and 4 other countries gathered once again to challenge and showcase their abacus-mental arithmetic.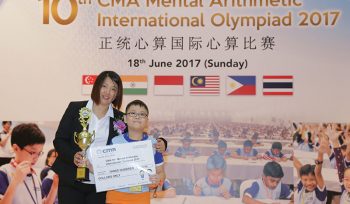 Mar, 2017
CMA Singapore held its very first Singapore Online Practice Self-Challenge Competition that lasted from Aug '16 – Mar '17. Xavier Lee Zi Yang won himself a cash prize of S$300 and a trophy for completing the most online practice exercises. Keep up the good work!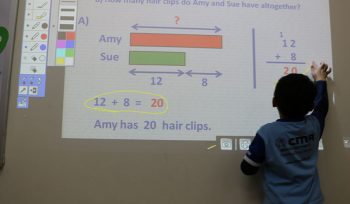 Nov, 2016
Launch of P1 Preparation Course – this essential course will help CMA Singapore students be well prepared as they progress into Primary 1. CMA Singapore had to extend its classes to cater for the increasing demand for this highly sought after course!!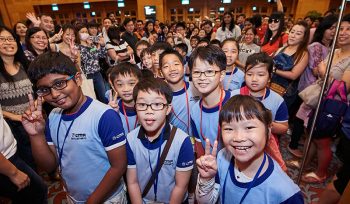 May, 2016
CMA Singapore's annual National Competition on 29th May was held at Sentosa Resort World! A new record of 1291 students from all over CMA Singapore and 4 other countries gathered once again to challenge and showcase their abacus-mental arithmetic skills. Top 3 winners for Aural Mental went to Singapore! The international exposure has given our students from as young as 5 years old a wider perspective and challenge.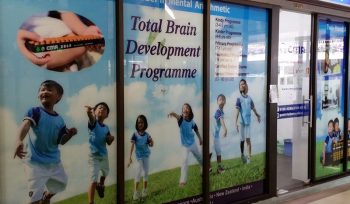 Jul, 2015
We continue to expand. CMA Singapore officially opens our newest franchise centre at Pasir Ris on 25th July 2015.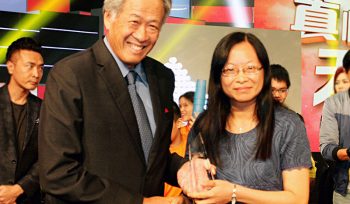 Mar, 2015
CMA Singapore is serious with social responsibility to the underprivileged, receiving 2 awards from the Singapore Children's Society & SPD, commemorating our contribution to the society in helping the needy children and caring for people with disabilities.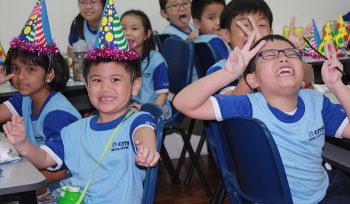 Jan, 2015
Our bi-annual online competition is a healthy competition held by CMA Singapore that encourages our island-wide students to compete with one another. These are the top 20 students who were invited to our CMA party at Yishun headquarters in celebration of their achievements.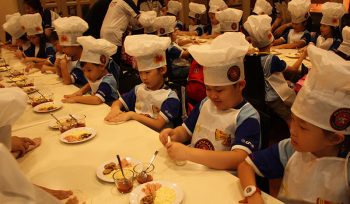 Oct, 2014
CMA Singapore hosted its 1st Children's Day Hands-on Event, bringing our students to experience pizza-making! They were able to appreciate the hard work behind every delicacy placed before them. This was truly an eye opener for our students!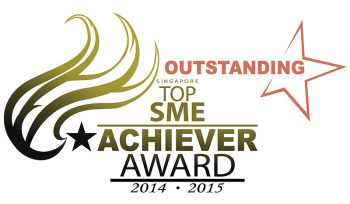 Aug, 2014
Another new milestone for CMA Singapore this year for achieving Singapore Top SME Achiever Award 2014/2015 . A new centre at Queenstown is also officially opened.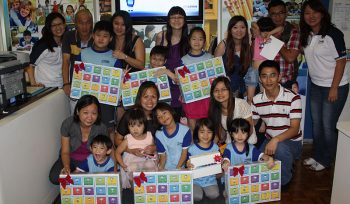 Oct, 2013
For the first time, CMA Singapore organized its first island-wide Facebook competition "Happy Child" for all its students. CMA Singapore is also awarded the Bizsafe certificate for the provision of a safe learning environment.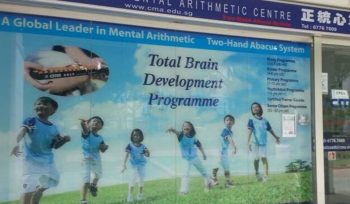 Sept, 2012
More expansion by franchisees! Opening of 2nd branch at West Coast area by Franchisee of CMA Holland.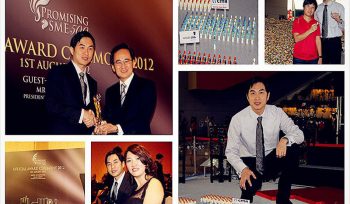 July, 2012
CMA Singapore joined the NDP charity run, and is acknowledged with a lovely miniature contingent.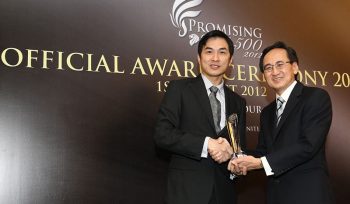 Apr, 2012
CMA Singapore awarded Promising SME 500 2012 and expands into Sengkang area.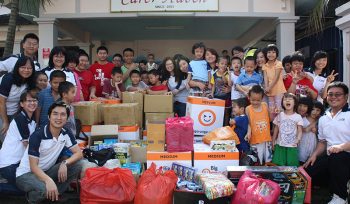 Dec, 2011
This year, our visitation to Care Haven was a meaningful one for all the volunteers who came to help.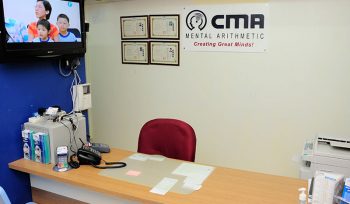 Dec, 2011
Franchisee of CMA Bishan opened her 2nd branch in Ang Mo Kio area. CMA Singapore awarded Asia Pacific Top Excellence Brand Year 2011/2012 in recognition of its quality and professional delivery of many uniquely designed mental arithmetic programmes.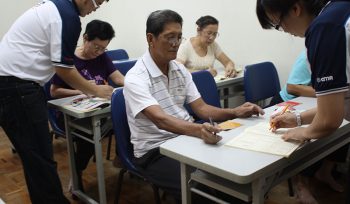 Oct, 2011
Aspiring for meaningful and dignified senior years. To help our rapidly ageing population retain mental abilities and an agile mind, CMA Singapore introduces this uniquely designed mental arithmetic programme for any senior above the age of 55 years old.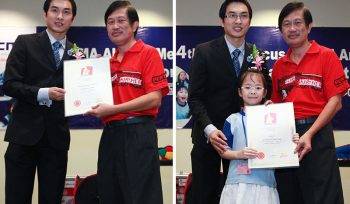 May, 2011
CMA Singapore entering Singapore's Book of Record for hosting Singapore's largest Abacus Mental Arithmetic Competition. Student: Cherlyn Lee, broke her previous national record 5'17" with her new record of 3'57"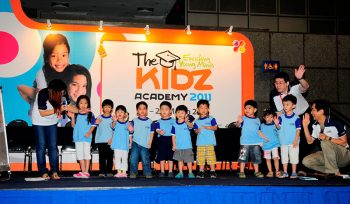 Apr, 2011
Aiming for the skies starts here! A course open to children between 3 to, 4-and-a-half years old, to provide them with a strong foundation for mental arithmetic was launched. As they say, it's never too early to start!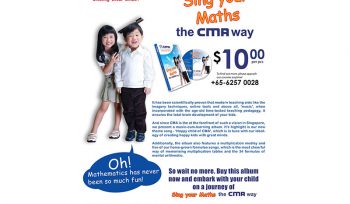 Feb, 2011
Sing your Maths the CMA way! Yes, going by our tradition of incorporating the best teaching and learning practices in the curriculum, CMA Singapore launches its first musical CD comprising our home-grown formulae songs.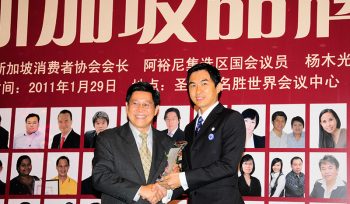 Jan, 2011
CMA Singapore's brand name truly come into its own as we win the Singapore Brands 2011. Thank you all for the support!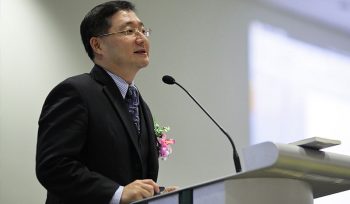 Nov, 2010
Endorsement of CMA Singapore's unique curriculum and nurturing environment by Dr Philip Cho of the Asia Research Institute, National University of Singapore. While appreciating our efforts, Cho says: "CMA has taken a leading role in facilitating our scientific research on mental arithmetic and continuously seeks to improve its curriculum based on the latest findings." Kind words from a great man!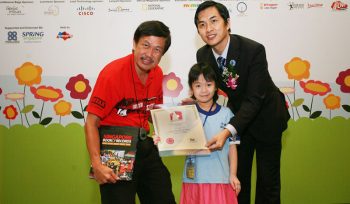 May, 2010
A genius is born! Cherlyn Lee, CMA Singapore's student at its Yishun headquarters clocked the fastest addition of 10-digit numbers in 5 minutes and 17 seconds, marching into the Singapore Book of Records. A month later, in June, she becomes the first CMA Singapore student to achieve Dan 10 – the highest level in mental arithmetic education. CMA Singapore 's newest centre opened at Yew Tee.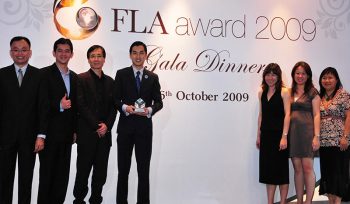 Dec, 2009
The institute was among the finalists at this year's Promising Franchisor of the Year Award given annually by the Franchising and Licensing Association of Singapore. CMA Singapore also established new centres at Farrer Park and Bedok.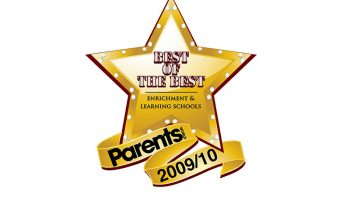 Nov, 2009
Parents World Singapore recognised CMA Singapore's commitment and contribution to education by acknowledging CMA Singapore as the best enrichment and learning school in the total brain development category. CMA Singapore further increased its fleet with centres opened at Punggol and Tiong Bahru.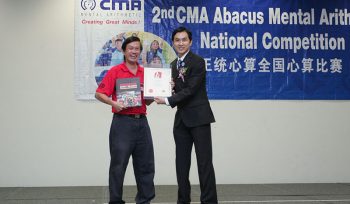 May, 2009
Records were broken! CMA Singapore entered the Singapore Book of Records for hosting the largest ever abacus arithmetic national completion, as 576 children took part in the event to make it a grand success. CMA Singapore further enlarged its influence with the establishment of new centres at Jurong West and Novena.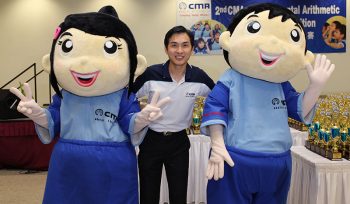 Apr, 2009
Our beloved CMA Singapore mascots – Xiao Xi and Xiao Yang, were introduced to the students. While "Xiao Xi" is a girl representing hope, diligence and obedience; "Xiao Yang" is a boy aiming for glory with hard-work. Both our mascots are indicative of ideal students with a penchant for science and mathematics, while exhibiting an excellence in arts. They are lovable, of good manners and always strive to make their parents proud of them.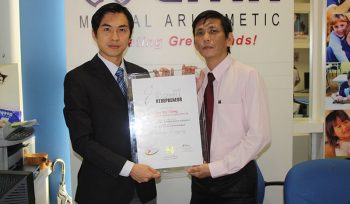 Mar, 2009
CEO of CMA Singapore, Mr Tay Shy Ching, was voted SCTM 2009 Successful Entrepreneur Singapore.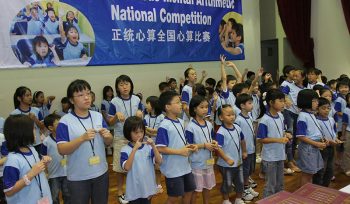 Jun, 2008
CMA Singapore organised its 1st abacus national competition at the Chong Pang community centre with 489 students in participation. This was followed by the opening of even more new centres at Woodlands, Jurong East and Bukit Panjang. Slowly but surely, CMA Singapore had started making a significant impact in the mental arithmetic education sector in Singapore.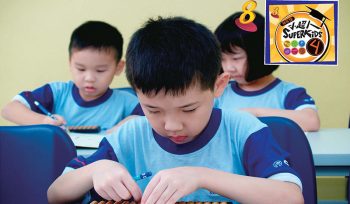 Jun, 2007
1st appearance by Mr Tay and his Student Jaren Tan on MediaCorp Channel 8's hugely popular children's educational programme – Superkids 4. CMA Singapore subsequently opened new centres at Tampines, Toa Payoh and Bukit Batok.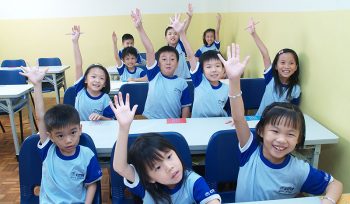 May, 2007
CMA Singapore introduces its uniform for students to give them a sense of belonging to the institute. Such was the impact that CMA soon widened its wings to Pandan Valley and Kovan.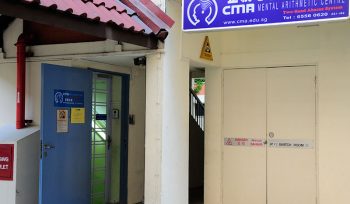 Mar, 2007
Establishment of CMA Singapore's second franchise at Bishan by Ms Eleanor Tan.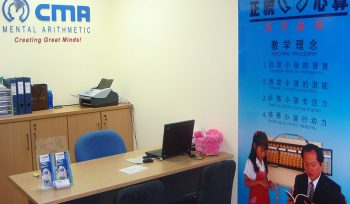 Nov, 2006
Establishment of CMA Singapore's first franchise at Marine Parade by Ms Lim Gek Peng. Incidentally, her two children, Jaren and Sha-anne, were among the first batch of CMA students. Clearly she liked what her kids learned at CMA and has been a part of the wonderful CMA family ever since.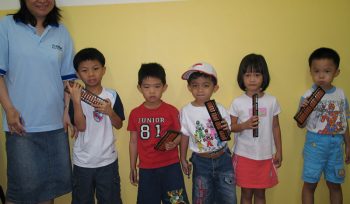 Jan, 2006
Establishment of the present CMA Singapore headquarters at Yishun with free abacus classes to give students and parents a feel of CMA's course content. It was a very humble beginning as the first class comprised of only 8 students!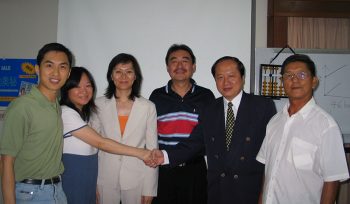 Oct, 2005
Start of a dream! Mr Tay's collaboration with Master Tai to bring the dual-hand abacus mental arithmetic to Singapore materialises as the two educationists start working together for total brain development of all.
As Featured in Print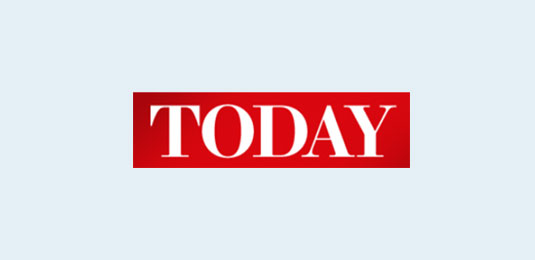 2012-11-1
"…CMA teaches a two-hand, four-finger abacus method uses visualization techniques to strengthen one's understanding of numbers…"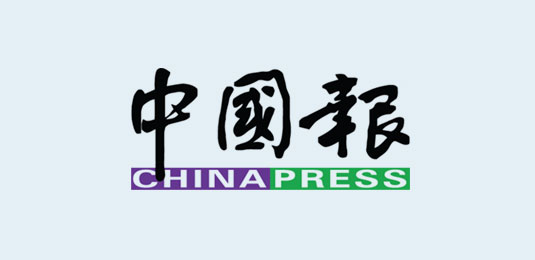 2012-04-30
"…九岁心算王凭惊人脑力名列 《新加玻纪录大全》…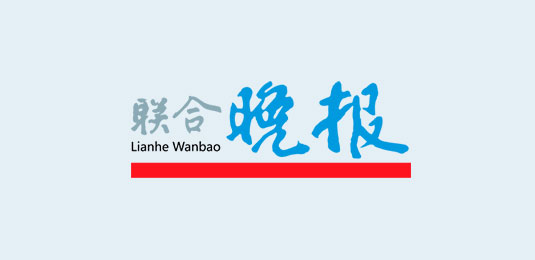 2012-04-29
"…带着儿子逛街,根本不需要用到计算机,儿子能算得又快又准!…"
2010-06-7
"…到CMA Mental Arithmetic上课,学习心算等快速及准确算出数学题的方法…"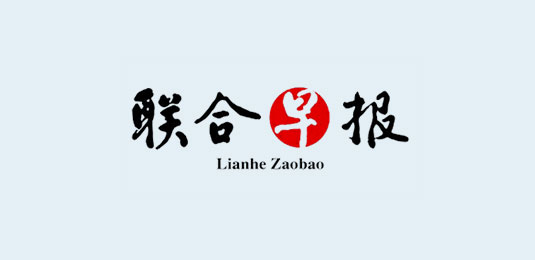 2009-09-16
"…"年度最具潜能特许经营奖",它们分别是CMA Mental Arithmetic…"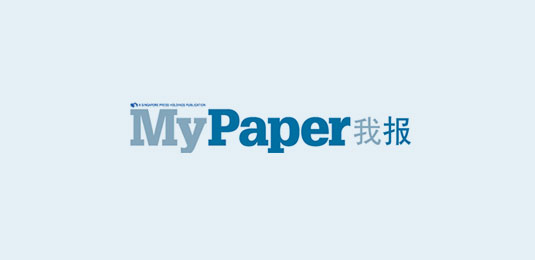 2015-05-2
"…学习珠心算后,不仅在数学科目上有优异的表现,其他科目的成绩也有着显著的提升…"
2011-06-7
"…after enrolled him, he was able to stay attentive for up to two hours…"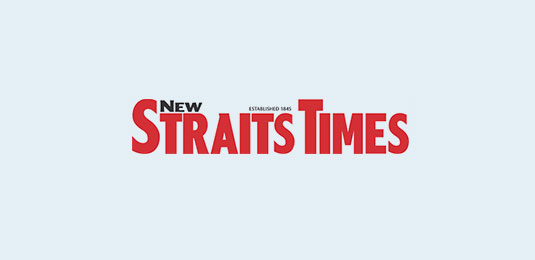 2010-06-7
"…involving the addition of 10 rows of 10 digits at a mathematical competition recently, setting a new Singapore record…"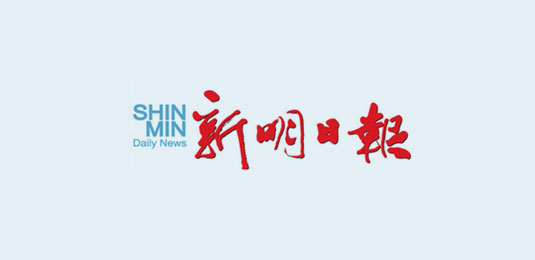 2008-05-26
"…让他们能够集中精神,头脑反应快,加强记忆力…"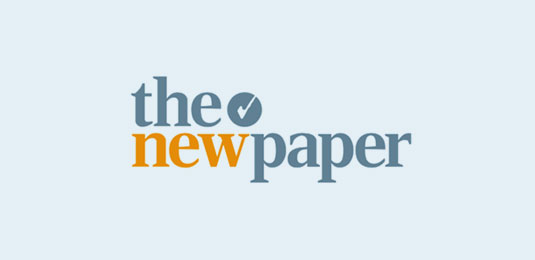 2012-04-29
"…31, 110 divided by 85? 589 multiplied by 65? Nine-year-old Justin Jen does – and he does the maths using just his head. …"
2007-03-28
"…Nicolette can do a string of additions and subtractions of six single-digit numbers in 15 seconds…"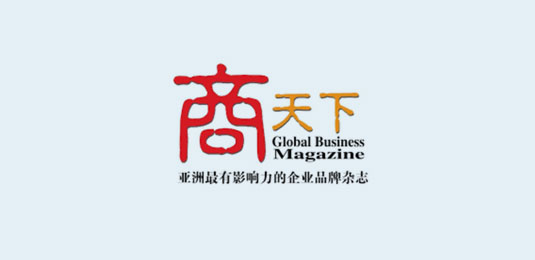 2012-11-7
"颠覆珠心算观念 爱心教育发挥大脑潜能"
Awards