No.1 Abacus Mental Arithmetic Centre in Singapore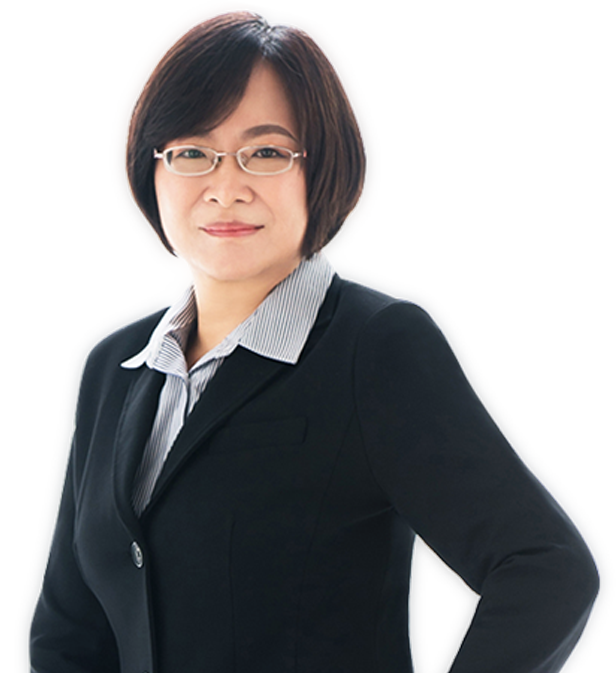 CEO Chen Ching
CMA Singapore
We target brain development for kids at the ideal time of their growth with programmes aimed at training both left and right hemispheres of the brain.
Our programmes triggers the innate numeric interest in each child and improves affinity in learning mathematics.
Be assured that your child will start off their learning phase in natural and optimal learning conditions and be equipped with the essence of time and stress management skills also.
CMA helps build up self-confidence and courage in your child gradually while increasing their level of focus. This will in turn cause a positive chain reaction.
CMA's Unique Teaching Methods
Overview
The Kindy Programme seeks to uncover and groom potential students in mental arithmetic from a very young age. They will indulge in songs and physical activities, where they can be affirmed positively to build up their confidence in learning mental arithmetic.
The learning is conducted in a fun and stress-free environment.
Course details
The maximum class size is 8 students ensuring that each child gets ample personalized attention in weekly sessions of one hour each.
Objectives
Help students understand number concepts from 0 to 9 and develop number writing ability
Understand the structure of the Abacus and acquire the correct fingering techniques
Memorise addition and subtraction formulae
Duration of lesson
Overview
Students who would like to enrol in this programme should at least be able to understand, read and write numbers 0 to 9. A diagnostic test is given to the child to determine his preparedness for the programme.
Course details
Each term lasts for 10 weeks with weekly sessions of one and a hour each.
Objectives
Be familiarized with the concept of dual-hand abacus mental arithmetic, including posture and method of holding and stirring beads
Apply the basic arithmetic formulae of addition and subtraction on the abacus
Do simple addition and subtraction of a series of numbers with the abacus with increasing speed and accuracy
Duration of lesson
Overview
Given our ability-based approach, participants may start off with some difference in their training programme, but they will eventually advance on the same platform. Students will progress from the Foundation to Intermediate and Advanced Levels and ultimately attain the Dan Levels.
Course details
Each term lasts for 10 weeks with weekly sessions of one and a hour each.
Objectives
Introduce methodology of dual-hand stirring of beads
Use formulae and skills taught in basic levels to project imaginary abacus in the mind
Visualize an imaginary abacus to perform different types of mathematical calculations mentally
Training in both Abacus Arithmetic (AB) and Mental Arithmetic (MA) components through the different levels
Duration of lesson
Certified Trainer Programme
Suitable for anyone:
Above 18 years old
Exploring career opportunities in teaching
Striving to develop better memory and concentration
(Parents) hoping to guide their child's total brain development
(Entrepreneur) exploring a franchise opportunity with CMA Singapore
Overview
The course is internationally recognized in 18 countries. Participants are awarded a certificate at the successful completion of the course, which is highly valued and appreciated in Singapore.
Course details
Understand CMA's teaching philosophy
Understand abacus mental arithmetic course structure and grading system
Acquisition of 8 skills, i.e.+,-,x and / for both abacus and mental arithmetic
Effective classroom management and teaching techniques
Use of lesson plans and multimedia to further enhance the learning experience
Advanced memorization techniques of arithmetic formulae
Common errors in mental arithmetic teaching
Use of CMA's step-by-step progression chart for learning development
Philosophy of success, goal setting and time management
Objectives
Training in theoretical and practical aspects of abacus arithmetic, mental arithmetic and aural mental arithmetic
Deep knowledge of student psychology and classroom management
Generate confidence for teaching abacus mental arithmetic to students
Duration of lesson
This course is spread over 60 hours of personalized attention.
Duration of Completion
It is divided into 3 modules which includes 16 hours of classroom teaching, 30 hours of homework assignments and 14 hours of on-the-job training.
Our Success Stories
Here's what Parents and Students say about CMA
Evelyn Tan
11 Years Old
Yishun Centre
He is now scoring better with accuracy and with that comes along speed, which helps him do more in lesser time. Another area of improvement is the fluidity in mathematical thinking, which many would call 'number sense'; he can now calculate with more approaches rather than one. Overall, this has boosted his confidence and helps him see that Maths is not so tough that it can't be overcome at all! Thank you CMA for giving me my child that extra 'push' to help him feel more confident in Maths!
Wayne Bey
14 Years Old
Jurong East Central Centre
Teachers and staff in the centre also taught us to be polite, to have gratitude towards others and educate us on the appropriate things to do. This teaching of character values has benefitted me a lot. It allows me to be a better person in all I do and thus I can complete things more effectively and efficiently. With the training I have in CMA, it has taught me to focus better when I am studying.
Lerwin Yeo
11 Years Old
Yishun Centre
CMA provides my child with a positive learning experience. Beside aiding in his academic result, CMA has also helped my child to open up his social circle and be more confident in his everyday life. He is able to focus well in his studies and I have less worry in his Mathematics examinations.
Justin Ang
15 Years Old
Jurong East Central Centre
Back when I was in primary school, I attended lessons weekly. I was able to train and improve my thinking and reaction skills which helped me tremendously with my schoolwork, especially mathematics. Furthermore, as my thinking skills developed, it indirectly helped me in other subjects such as Science. It might be a common stereotype that since CMA only trains you in your mental sums, it will only help you in your mathematics. However, as you can see here, this is not the case and CMA is more than just that.

Tay Yu Yang
8 Years Old
Canberra Centre
CMA has helped Yu Yang to improve his concentration and memory. He is now able to complete maths homework without any difficulties. CMA teaching methods have proven to be effective in helping Yu Yang.
Nathan Cheung
9 Years Old
Punggol Centre
Nathan joined CMA at the age of 6. His memory and ability to do aural mental has improved tremendously. The skills learnt in CMA not only improves a child's number skills, but also builds up the child's confidence, focus and determination. It is amazing to see a child persevere to get the correct calculation at lightning speed with numbers that go into the millions!

Nishka Patil
12 Years Old
Canberra Centre
Thanks to the CMA teachers & staff for their excellent service provided throughout both my children's learning journey . It has really helped my children in their academics. Really appreciate the teachers for their patience & care shown towards the students. I recommended CMA for abacus to parents and will keep recommending in the future.

Balakrishnan Krithik
9 Years Old
Yishun Centre
My son Krithik has been attending CMA Yishun since 2015 when he was in K1. He is very interested to learn about numbers, hence we decided to enroll him in CMA……I find that skills learned in CMA lessons are boosting his school math problems. In addition, he is also applying his mathematics skills in everyday life. For example, Krithik uses his skills to do quick calculations during shopping. I would like to take this opportunity to thank all his teacher especially Teacher Cheng for her great support throughout his period.
Awards