No.1 Mental Arithmetic Centre in Singapore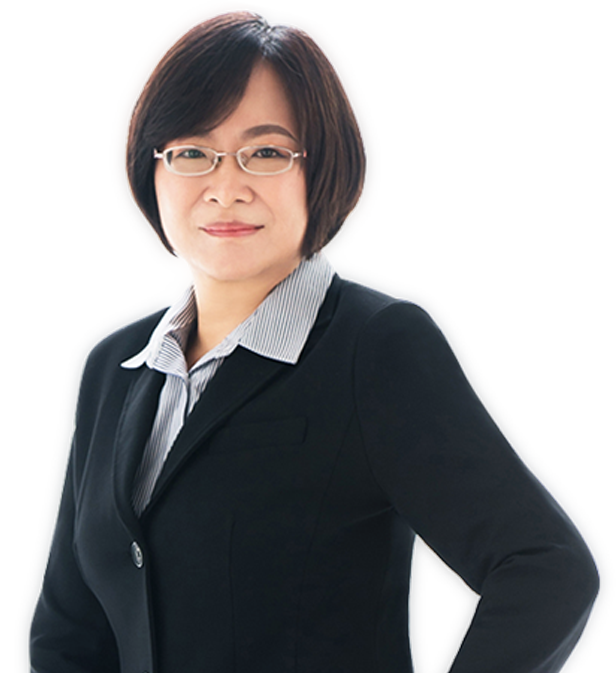 CEO Chen Ching
CMA Singapore
We target brain development for kids at the ideal time of their growth with programmes aimed at training both left and right hemispheres of the brain.
Our programmes triggers the innate numeric interest in each child and improves affinity in learning mathematics.
Be assured that your child will start off their learning phase in natural and optimal learning conditions and be equipped with the essence of time and stress management skills also.
CMA helps build up self-confidence and courage in your child gradually while increasing their level of focus. This will in turn cause a positive chain reaction.
CMA's Unique Teaching Methods
Overview
The Kindy Programme seeks to uncover and groom potential students in mental arithmetic from a very young age. They will indulge in songs and physical activities, where they can be affirmed positively to build up their confidence in learning mental arithmetic.
The learning is conducted in a fun and stress-free environment.
Course details
The maximum class size is 8 students ensuring that each child gets ample personalized attention in weekly sessions of one hour each.
Objectives
Help students understand number concepts from 0 to 9 and develop number writing ability
Understand the structure of the Abacus and acquire the correct fingering techniques
Memorise addition and subtraction formulae
Duration of lesson
Overview
Students who would like to enrol in this programme should at least be able to understand, read and write numbers 0 to 9. A diagnostic test is given to the child to determine his preparedness for the programme.
Course details
Each term lasts for 10 weeks with weekly sessions of one and a hour each.
Objectives
Be familiarized with the concept of dual-hand abacus mental arithmetic, including posture and method of holding and stirring beads
Apply the basic arithmetic formulae of addition and subtraction on the abacus
Do simple addition and subtraction of a series of numbers with the abacus with increasing speed and accuracy
Duration of lesson
Overview
Given our ability-based approach, participants may start off with some difference in their training programme, but they will eventually advance on the same platform. Students will progress from the Foundation to Intermediate and Advanced Levels and ultimately attain the Dan Levels.
Course details
Each term lasts for 10 weeks with weekly sessions of one and a hour each.
Objectives
Introduce methodology of dual-hand stirring of beads
Use formulae and skills taught in basic levels to project imaginary abacus in the mind
Visualize an imaginary abacus to perform different types of mathematical calculations mentally
Training in both Abacus Arithmetic (AB) and Mental Arithmetic (MA) components through the different levels
Duration of lesson
Certified Trainer Programme
Suitable for anyone:
Above 18 years old
Exploring career opportunities in teaching
Striving to develop better memory and concentration
(Parents) hoping to guide their child's total brain development
(Entrepreneur) exploring a franchise opportunity with CMA Singapore
Overview
The course is internationally recognized in 18 countries. Participants are awarded a certificate at the successful completion of the course, which is highly valued and appreciated in Singapore.
Course details
Understand CMA's teaching philosophy
Understand abacus mental arithmetic course structure and grading system
Acquisition of 8 skills, i.e.+,-,x and / for both abacus and mental arithmetic
Effective classroom management and teaching techniques
Use of lesson plans and multimedia to further enhance the learning experience
Advanced memorization techniques of arithmetic formulae
Common errors in mental arithmetic teaching
Use of CMA's step-by-step progression chart for learning development
Philosophy of success, goal setting and time management
Objectives
Training in theoretical and practical aspects of abacus arithmetic, mental arithmetic and aural mental arithmetic
Deep knowledge of student psychology and classroom management
Generate confidence for teaching abacus mental arithmetic to students
Duration of lesson
This course is spread over 60 hours of personalized attention.
Duration of Completion
It is divided into 3 modules which includes 16 hours of classroom teaching, 30 hours of homework assignments and 14 hours of on-the-job training.
Our Success Stories
Here's what Parents and Students say about CMA

R. Jaynesh Reddy
7 Years Old
Yishun Centre
Jaynesh needed some attention and focus. I tried a multiple approach and wanted to give mental calculation some try. He still isn't there 100%, but he can now sit and do his work for more than 30 minutes, (which was a difficult task when he started primary school). He is able to calculate faster even doing the normal method in school. He still has much improvement to do. But I am happy with his progress slowly but surely.

Shiven & Arjun Behera
7 Years Old
Yishun Centre
I came to know about Yishun CMA in 2012, when my child was in P1. Initially I wanted to give a try for him to increase his focus and concentrate more while solving math. Fortunately he enjoyed the class and picked up the formula. And I would say CMA helped him a lot for PSLEs what he is today. He is still continuing CMA and is in DAN Level now. It's been a long 7 years. And now my younger son is in CMA also for 2 years. He is in P1 now. Although he is struggling now to do CMA homework, I hope day will come when he will enjoy CMA like his brother. I would like to thank the teachers and all the staffs in Yishun Centre who are very kind & friendly. The teachers show a lot of patience while teaching. I would definitely recommend other parents. Wishing good luck to all the teachers and staffs. And big THANKS to all of you to guide our children in doing well in math consistently.

Rachel Kim De Guzman Laksamana
11 Years Old
Yishun Centre
I enjoyed coming to CMA. In school I would normally have a lot of homework……CMA helps in checking my mathematics worksheets..….CMA has taught me things that I can apply in the future. I would like to recommend CMA to my friends as it does not only teach you about mental calculations, but also teach you about values like do not give up and a lot more. I just want to say thank you to CMA and Teacher Chia for teaching me. I would like to tell my peers not give up even if they face challenges.

Balakrishnan Krithik
9 Years Old
Yishun Centre
My son Krithik has been attending CMA Yishun since 2015 when he was in K1. He is very interested to learn about numbers, hence we decided to enroll him in CMA……I find that skills learned in CMA lessons are boosting his school math problems. In addition, he is also applying his mathematics skills in everyday life. For example, Krithik uses his skills to do quick calculations during shopping. I would like to take this opportunity to thank all his teacher especially Teacher Cheng for her great support throughout his period.

Ng Pin Jun
10 Years Old
Yishun Centre
My son, Ng Pin Jun joined CMA since K2. Pin Jun looks forward to his lesson because CMA teachers, especially Teacher Whitney are very encouraging and patient with him. Moreover, CMA program allows him to learn at his own pace so that he is able to achieve great improvement in Mathematics……CMA program has also boost Pin Jun confidence and motivates him to achieve greater heights in other aspects of life. Thank you, CMA!
Awards